A Real Difference for Caregivers and Our Families
Caregivers uniting. Making our voices heard.
When we join together, we win. The result is better jobs, stronger families and healthier communities.
We Care has already won real change for thousands of caregivers in Oregon.
$6.13 an hour more than nonunion counterparts
At Kaiser Permanente, union medical transcriptionists earn on average $6.13 an hour more than their nonunion counterparts.
A pay increase of 21%
At Sacred Heart, the average employee earned a pay increase of 21% with our latest contract win.
Making history at Sacred Heart
At Peacehealth Sacred Heart Medical Center in Eugene, employees united to win a historic three-year contract with higher wages, better benefits and workplace conditions that help ensure high-quality care for patients.
The We Care difference:
21% average wage increases
A stronger voice and a more transparent process so we can stand up for safe staffing and our patients
Financial support for education and training to grow our skills and earn raises and promotions that help us get ahead
Reasonable payment plans for outstanding medical bills, a discount on medical services and free prescriptions for chronic conditions
A Legacy of victory
Caregivers at Legacy Emanuel Medical Center in Portland recently took a stand for better jobs. Together, they won a three-year contract with across-the-board raises, workplace safety protections, health care improvements, and more.
The We Care difference:
Across-the-board wage increases of nearly 8%
Financial assistance for out-of-pocket healthcare costs
Reasonable payment plans for outstanding medical bills
Guaranteed protection of healthcare benefits that cover preexisting conditions, preventive health services, birth control, and more
Wage increase of almost 8%
Across-the-board wage increases of nearly 8%
"The contract has changed so much in my life. I was making around $15 an hour when we first started organizing. My first raise with our first contract got me up to $19.23, and after a year and a half I'm up to $20.81. There are so many other things, too, like being able to help your coworkers when they're in trouble at work or if they've been treated wrong. We get a seat at the table with management, and we got an amazing contract as a result."
—Anna, Certified Nurse Assistant, Peacehealth Sacred Heart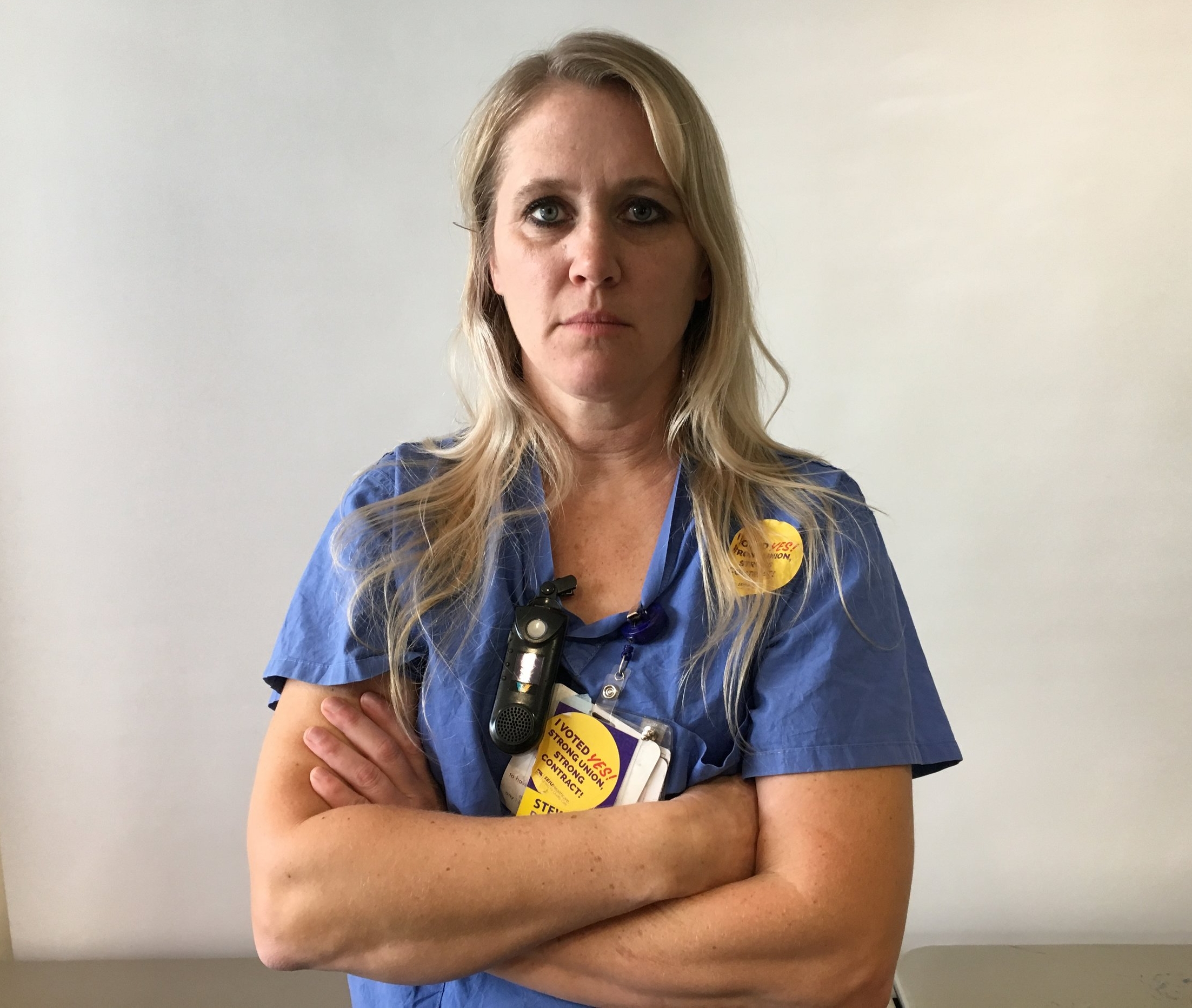 "As a single parent living on one income, I often avoided going to the doctor because I didn't know what it was going to cost me. A fair contract with affordable healthcare benefits means I can now keep my family healthy without the fear of being sent to collections."
—Caitlin, Certified Sterile Processing Technician, Legacy Emanuel
"I want to be able to take care of myself. I want my coworkers to be able to take care of themselves. As healthcare employees, we should be able to use our healthcare benefits and still be able to keep a roof over our heads and food on our plates—and thanks to our new contract, now we can. I would say to anyone who isn't union: join us! We're stronger when we join together."
—Mark, Logistic Tech, Legacy Emanuel
You have the power to achieve good jobs and better standards of care.
Join us!